iRobot® Create® 3 Webserver - About
The about page includes details about the state at the operating system level.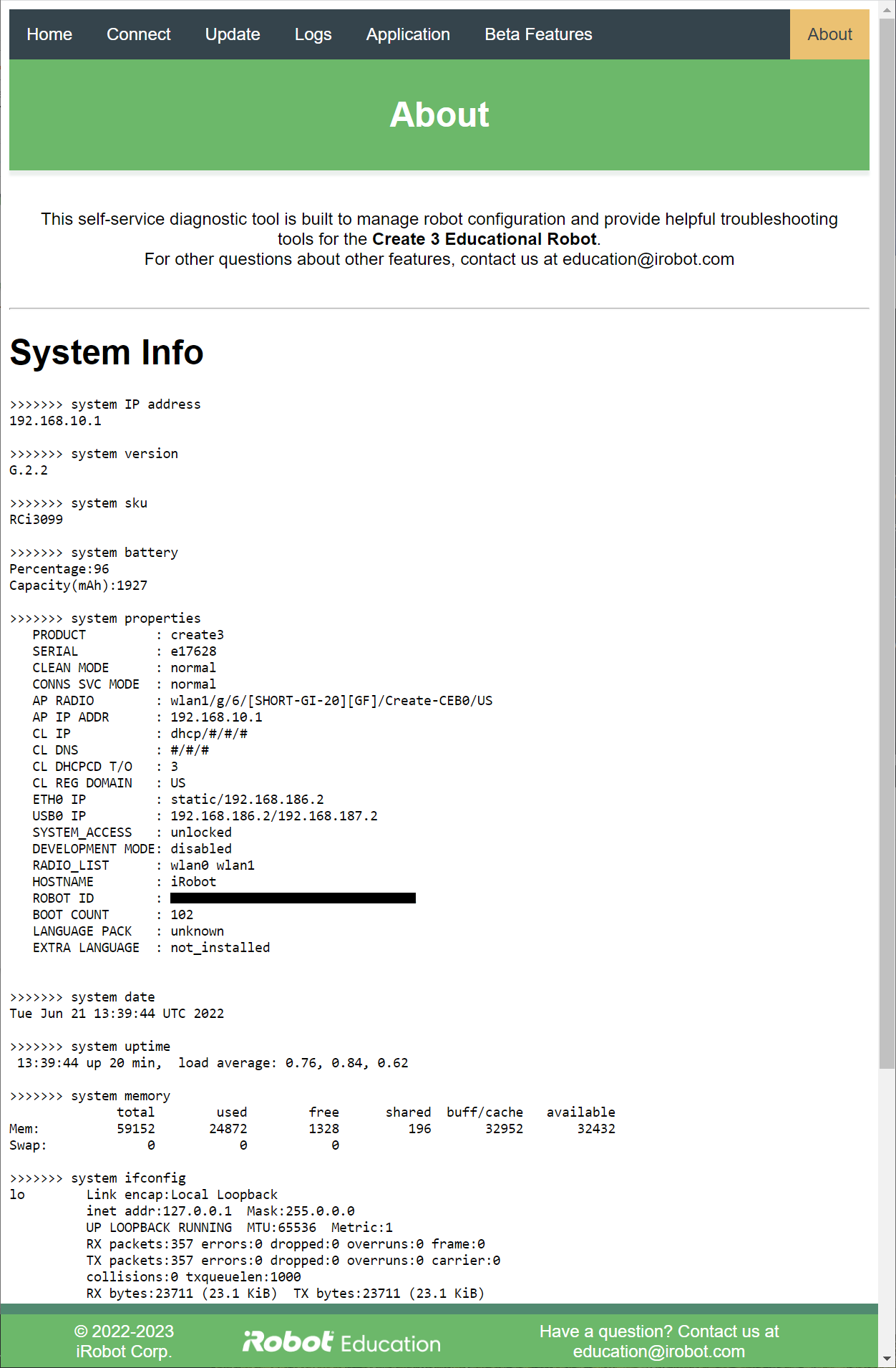 IP Address
This is the dotted octet IP address currently used to access this page.
Version
This is the raw version string of the firmware currently loaded on the robot.
SKU
This is the SKU that iRobot uses to identify the Create® 3 robot.
Battery
This includes both the percentage charge of the robot's smart battery, as well as the current capacity in milliamp-hours.
Properties
This section includes iRobot-specific diagnostic information about this robot.
Date
The current date and time on the robot.
Uptime
The amount of time since this robot's last reboot.
Memory
Total RAM and swap space available on the robot.
ifconfig
Output of the ifconfig command, including information for all available Ethernet interfaces. These may include lo, usb0, wlan0, and/or wlan1 depending on the state of the robot. Note that wlan0 and wlan1 are the same physical device, except that wlan0 is used when the robot is a station, and wlan1 is used when it is an access point.
hciconfig
Output of the hciconfig command, including information for all available Bluetooth®1 interfaces. This will be blank when the USB/BLE toggle on the adapter board is set to USB.
Factory Reset
A hyperlink to factory reset the robot will appear when the robot is in access point mode. This will remove all user configuration, but the firmware version will not change.